Maa Sarada Institute of Nursing, Durgapur, India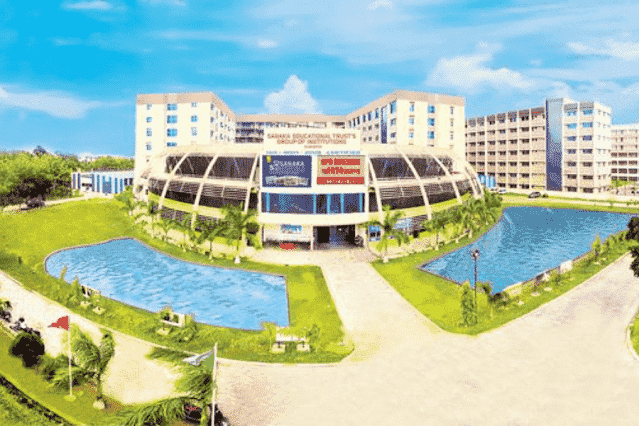 Durgapur School of Nursing, also known as Maa Sarada Nursing School, was established in 2017. The Sanaka Educational Trust, which was established in 2006 by Hon'ble President Shri Tapan Kumar Pobi, includes Durgapur School of Nursing. There are institutes in this trust, ranging from kindergarten to postdoctoral. The institutes are located in the center of Durgapur, an industrial city, on 34 acres of land.
Durgapur School of Nursing offers a Confirmation in Everyday Nursing and Maternity care course. Durgapur School of Nursing ensures the personal and professional growth of every student by offering this course. This course is regularly updated to reflect the most recent professional and technological advancements in nursing. Candidates at Durgapur School of Nursing participate in an impressive ceremony known as the Capping Ceremony after completing the course for three months. For students to participate in this ceremony, they must take an exam. The Nursing Cap, which is a symbol of nursing service, is awarded to successful nurses.