JIS University, Kolkata, West Bengal, India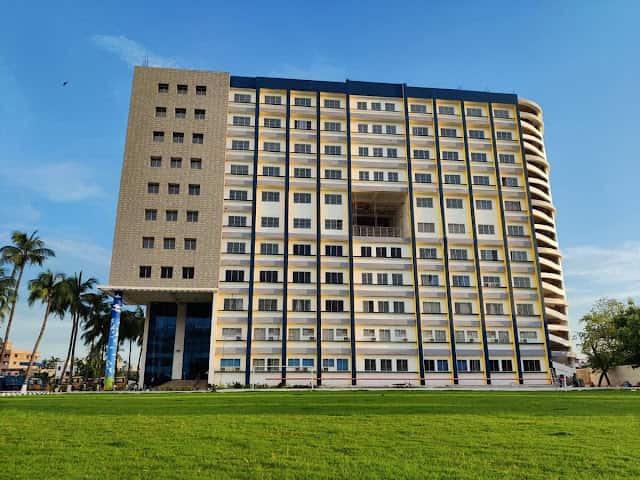 Courses: B.Sc (Hons.), Diploma, M.Pharma, M.Sc, M.Tech, MBA, Ph.D.
In The Week – Hansa Research Survey 2020, JIS University, Kolkata is ranked first in the Multidisciplinary University category (Overall Rank 76 in India) and Private & Deemed Multidisciplinary Category (Overall Rank 38). In the specialized fields of science, engineering, and technology, pharmacy, management, law, social sciences, and education, JIS University offers undergraduate, postgraduate, and diploma courses. Admission to the JIS University is based on merit, the institute's entrance exam, and the cutoff criteria. Additionally, the university offers PhD programs in a variety of subjects. In order to promote entrepreneurship, employability, and self-employment, the university always supports students' skill development and entrepreneurial endeavors.
These days, a career in law or legal science is a lucrative one. Because of the many opportunities it offers, people tend to pursue legal studies. Beforehand, the main choice that was accessible for the legal counselors was private practice. Yet, by and by, because of the rise of different law offices, corporate houses and explicitly assortment in course educational plan and subjects, various areas, for example, banking and protection extend to worthwhile employment opportunities for the law graduates.
The goal of the integrated BBA-LLB program is to prepare corporate lawyers who are familiar with business law and its intricacies. This course imparts specialized knowledge of business law topics such as banking, corporate law, taxation, competition, investment, insurance, and mergers and acquisitions. In addition, the course covers finance, marketing, international business, and human resource management, all of which contribute to a student's ability to become a corporate lawyer.